BSc (Hons) Information Technology for Business, Coventry University
BSc (Hons) Information Technology for Business, Coventry University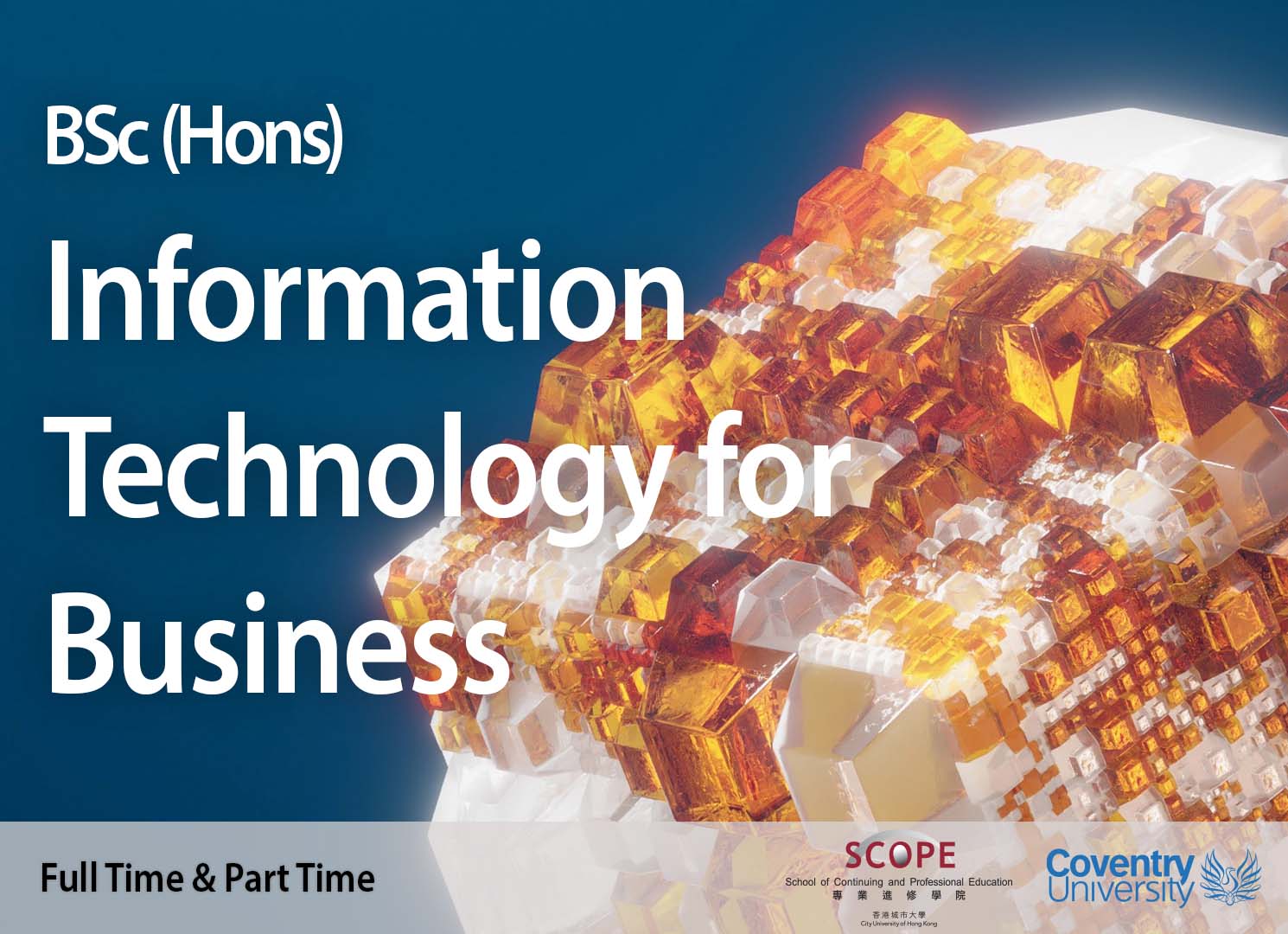 Application and Fees
Admission Requirements
2. Application form can also be obtained upon request from the reception counter of CityU SCOPE.
3. Applications are processed on a rolling basis, early application is encouraged.
4. Should you have any enquiries regarding the applications, please feel free to contact
(852) 3442 5801
.
5. Applicants will be selected on the basis of academic merits and relevant work experience. All applicants will be informed of the application results. Please contact CityU SCOPE if you do not receive our decision by late August 2023.
Fees
| | |
| --- | --- |
| Application Fee | HK$160* |
| Tuition Fee | HK$126,000 for 180 credits (payable in 3 instalments-- Full-time) (payable in 5 instalments-- Part-time) |
All fees are non-refundable and non-transferable. In case of re-assessment and/or extension of study period, additional fees will be charged.
*Application fee can be waived through online application.
On-line Enquiries of Application Status
An acknowledgement of your application will be sent to you via email. Enquiries about your application status can be made at our website: www.cityu.edu.hk/ce/enrol/que 7 working days after submission of your application.
Commencement
September 2023
Programme Leaflet