Introduction
The School of Continuing and Professional Education (SCOPE), established in 1991, is an integral part of CityU. We are also one of the pioneers in Hong Kong's continuing education sector.
We are dedicated to engaging our students in lifelong learning. Most of our programmes have included the enhancement of students' language and generic skills as important parts of the curricular. Other supporting standalone workshops and activities targeted at different segments of students are also being planned to improve students' learning-to-learn abilities.
Students of SCOPE studying overseas degrees, progression diplomas and some of the professional programmes can enjoy many of the services and facilities in the CityU campus and its vicinity.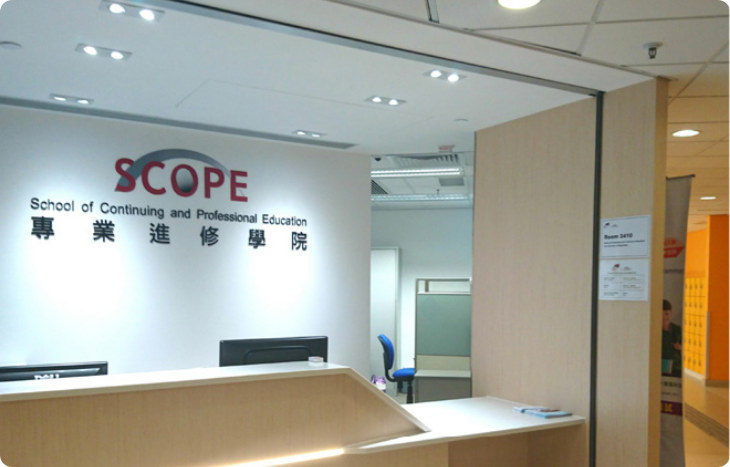 Student Service
SCOPE Student Identity Card
SCOPE Student Identity Cards are issued to these students so they can access:
Run Run Shaw Library
Computing Services Centre
University's electronic services
Express terminals around campus
Open access areas of CityU
Student canteens
CityU restaurants (at non-peak hours)
Special discounts are offered at certain Festival Walk shops for our student card holders.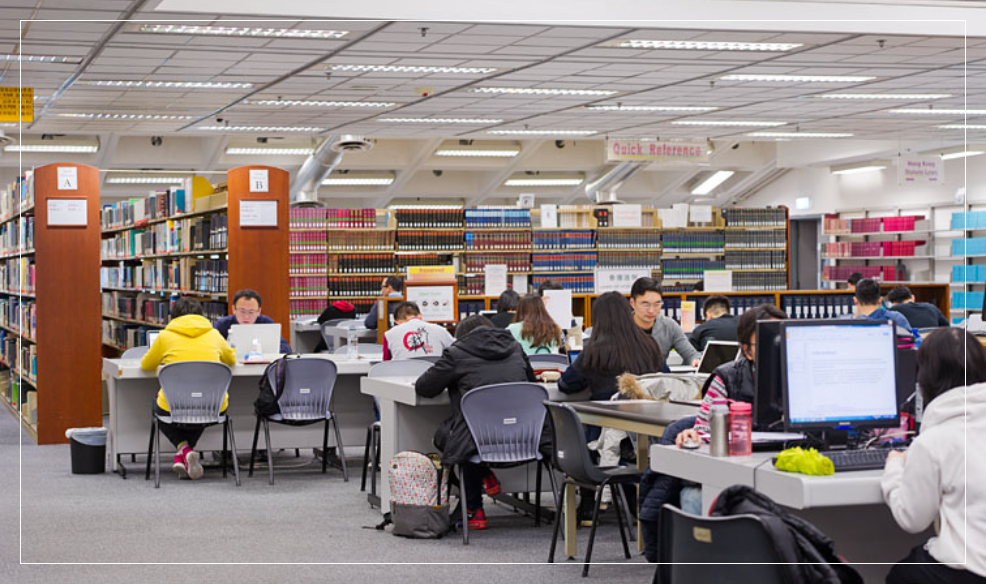 LIBRARY FACLITIES
Run Run Shaw Library
3/F, Academic 1, CityU
Circulations:
Over 1,067,400 volumes of books
Over 218,600 volumes of bound periodicals
About 1,700 titles of serials
An expanding number of electronic databases and media resources
Facilities:
Around 2,400 seats
Information Space fitted with about 100 PCs
A number of photocopiers
Learn More
COMPUTER LABORATORIES
Computing Services Centre
4/F, Li Dak Sum Yip Yio Chun Academic Building, CityU
Services:
Student terminal areas
Express terminals around campus
Learn More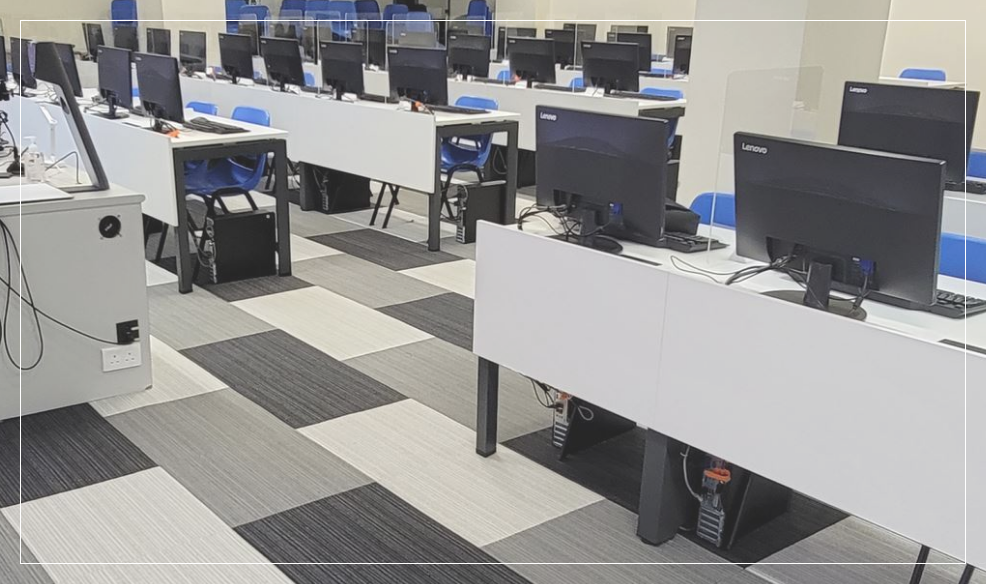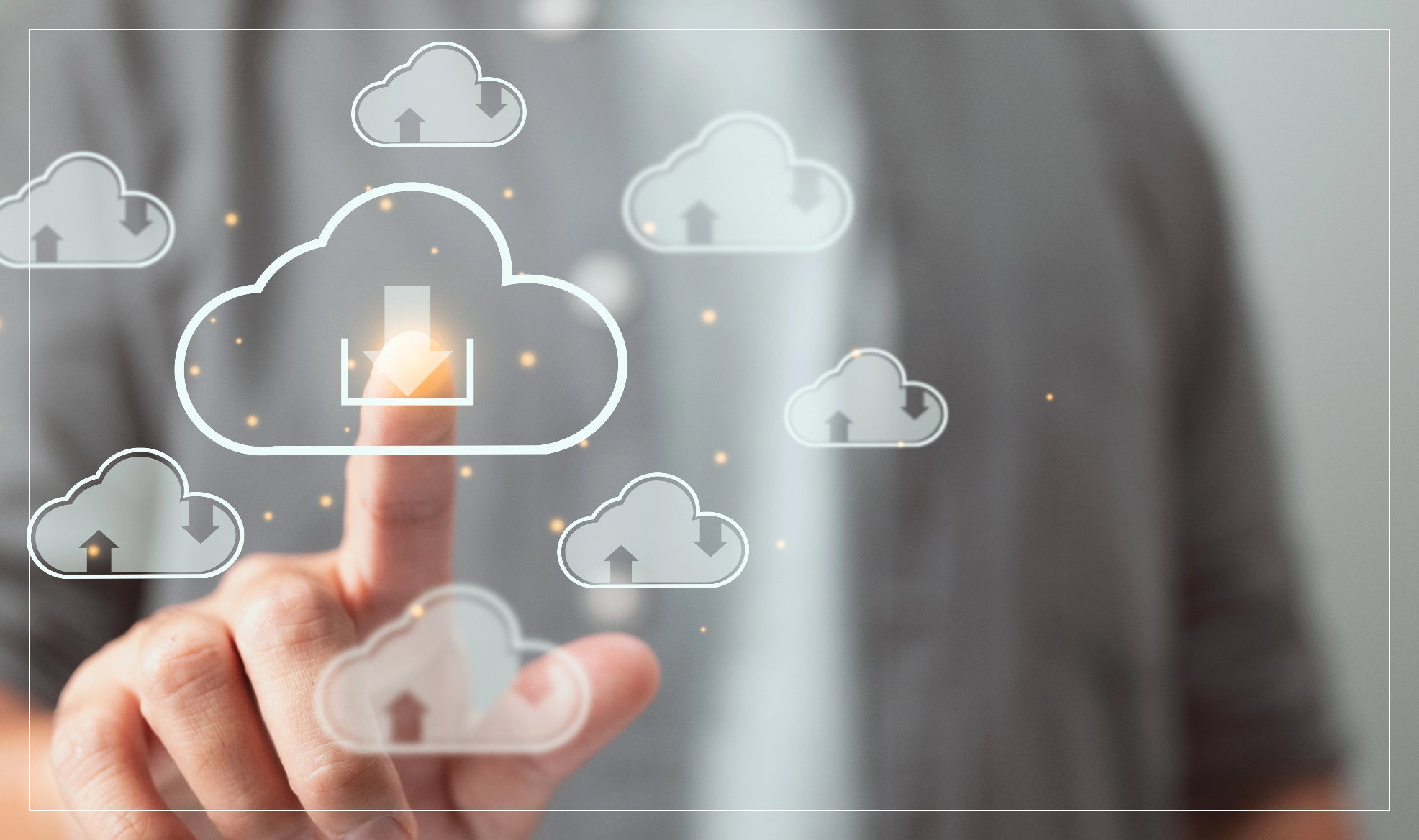 ELECTRONIC AND OTHERS FACILITIES
Electronic Services & Other Supports
Canvas: Centrally support e-learning platform where students can get most learning materials and communicate with teachers and classmates
Email account: Students will be given a CityU email account with 50MB quota
Wireless network: Access the Internet at most of the open access areas at SCOPE learning centres
SCOPE Resource Centre: Located at Tsim Sha Tsui East Learning Centre provides PCs with Internet access and space for study and discussion
Online resources: Available from overseas universities for most of our overseas degree programmes
SPORT FACILITIES
Sport Facilities and Services
SCOPE full-time bachelor's degree students (3-Year and Top-up) and full-time advanced diploma students can enjoy the designated sports facilities and services offered by YMCA of Hong Kong.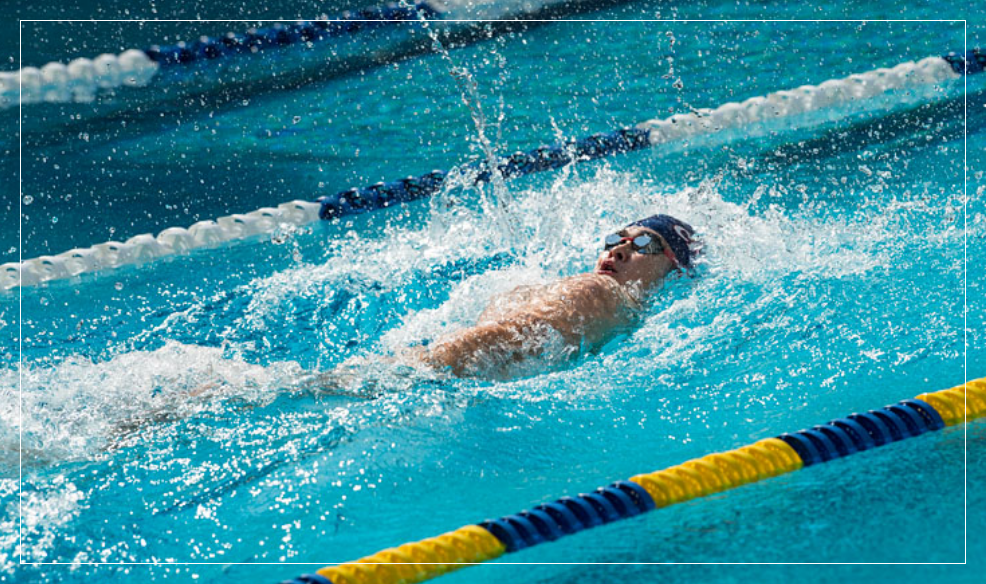 CityU Credit Card
SCOPE student card holders can apply for a CityU Credit Card. On-campus Privileges of CityU Credit Card holders including:
Discount at The Commercial Press (HK) Ltd (the offer is not applicable to magazines, specified items & Commercial Press (HK) Cyberbooks Ltd)

10% surcharge waiver when dining at City Chinese Restaurant and City Top

Special rate of using CityU swimming pool

Discounted parking fee at CityU during non-peak hours
Communication with Students
Each programme is managed by a dedicated Programme Leader and Programme Officer who can be contacted by phone or email regarding any academic matters.
Our quality assurance process is committed to promoting continuous improvement and fostering a culture of quality assurance. Programme management and operation systems are continuously enhanced via periodic course review, on-going monitoring, regular class visits and evaluations, timely improvements and dissemination of good practices etc. Students are invited to "student-staff committee" meetings and are encouraged to communicate with programme leaders so as to identify students' needs.
Students may also provide their suggestion of improvements related to student resources by completing the Student Resources Suggestion Form and return it to us by email to SRWG@scope.edu. For improvements that required immediate actions, students may contact CityU SCOPE Counter Staff at different learning centres for immediate assistance.
More Information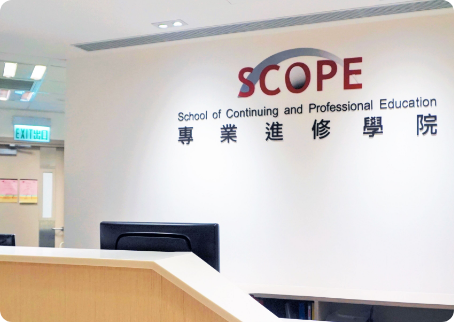 CityU SCOPE Learning Centres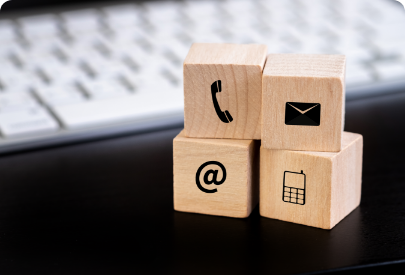 Enquiries