BEng (Hons) Fire Engineering, University of Central Lancashire
BEng (Hons) Fire Engineering, University of Central Lancashire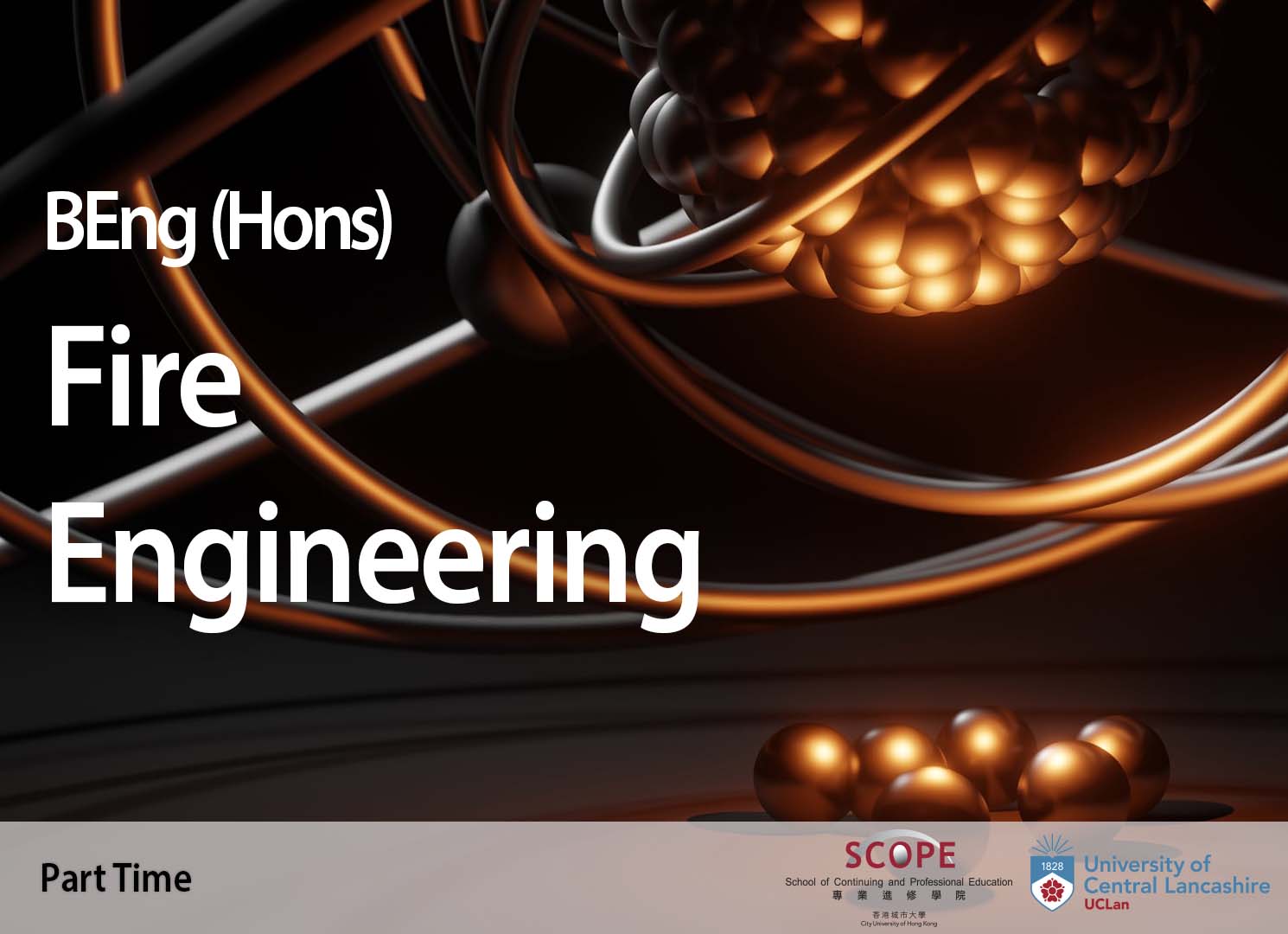 BEng (Hons) Fire Engineering, University of Central Lancashire
消防工程學 Fire Engineering Programmes
H
H
H
BEng (Hons) Fire Engineering
The information stipulated in the brochure is subject to continuous review of the universities. Changes may occur throughout the delivery of the programme.
Introduction
The University of Central Lancashire (UCLan), through the School of Continuing and Professional Education (SCOPE), City University of Hong Kong (CityU), is offering a part-time programme leading to the award of BEng (Hons) Fire Engineering. The programme is supported by the Institution of Fire Engineers (HK Branch) (IFE(HK)). There are 89 part-time current students studying this programme in 2022-2023 academic year and more than 200 graduates successfully completed the whole programme in the previous three years. Over 350 new applications for admission to this programme were received in the previous three years.

BEng (Hons) Fire Engineering is an exempted programme under the Non-local Higher and Professional Education (Regulation) Ordinance (ref. number:451418). It is a matter of discretion for individual employers to recognize any qualification to which this programme may lead.

- QF level: 5
- QR Registration number: 14/002657/L5
- Validity period: 1 Sep 2014 to 31 Aug 2028