FDSc Fire Safety Engineering, University of Central Lancashire
FDSc Fire Safety Engineering, University of Central Lancashire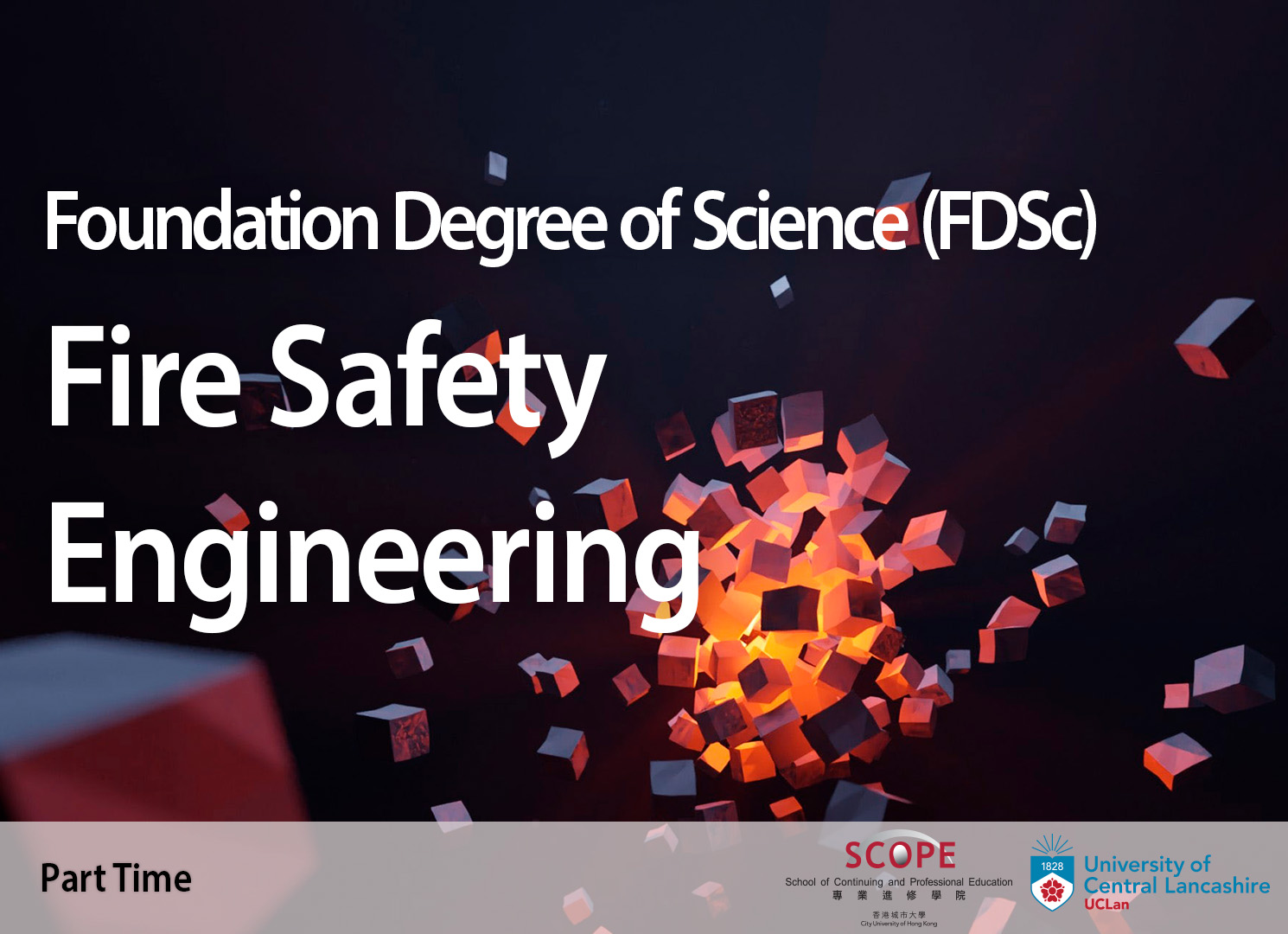 H
H
H
The University of Central Lancashire (UCLan), through the School of Continuing and Professional Education (SCOPE), City University of Hong Kong (CityU), is offering a part-time programme leading to the award of Foundation degree in Science in Fire Safety Engineering.
Professional Recognitions: A well-established articulation to BEng and MSc programme to become professional engineers and obtain professional recognitions (CEng / MHKIE).
Alumni Networks: Over 1,000 UCLan fire programme graduates successfully completed their studies through CityU SCOPE in the past 10 years
Enrichment of Students' Academic Knowledge: Strengthening students' knowledge and competency in the science of fire engineering
Enhancement of Students' Employability: Meeting the training need on fire engineering in major disciplines such as Building Services Engineering, Building Engineering, Civil Engineering and Architectural Studies
External Professional Supports: The programmes are supported by The Institution of Fire Engineers (HK Branch) [IFE(HK Branch)]
Teaching and Learning Supports: Students can access to CityU Library, CityU Computing Services Centre and SCOPE Resources Centre with dedicated collections on fire engineering
Financial Supports to Industry Practitioners: A 5% discount on the programme fee of non-CEF reimbursable modules offered to all paid-up IFE (HK Branch) Members
- QF level: 4
- QR Registration number: 14/002667/L4
- Validity period: 1 Sep 2014 to 31 Aug 2027
The above course is an exempted course under the Non-local Higher and Professional Education (Regulation) Ordinance (reference number 451419). It is a matter of discretion for individual employers to recognise any qualifications to which the course may lead.