Trainer & Programme Coordinator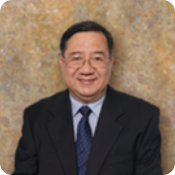 Doctor of Business Management, Walden University
Executive MBA, City University of Hong Kong
Certificate in Training and Assessment, Melbourne Polytechnic, Australia
Certificate in train the trainer for IBM Management Development Program, IBM
Member of the Project Management Institute
Dr. Taylor Chan has over 15 years of experience in executive training in Hong Kong and Mainland China. He is a former Advisory Education Specialist at IBM Hong Kong Ltd. In IBM, he provided manager development training services for internal and external customers. His clients include the Hong Kong Hospital Authority, Information Technology Services Division, HSBC global technologies development center (Guangdong), China Telecom, Shanghai Automobile, China Huawei Technologies, and Guangzhou Baiyunshan Pharmaceutical. Dr. Chan is also a trainer at a China Government appointed learning center. Dr. Chan has provided training for hundreds of senior government officers from various provinces in mainland China.
Dr. Chan has ample management experience at multinational firms, including IBM, and NEC. He is a former Vice President of Silex Technology Japan and responsible for China business development.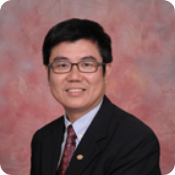 Executive MBA, City University of Hong Kong
CPA (HK & Canada), CA & FCCA (UK), CGMA (USA)
Stephen Chan is a professional accountant with more than 20 years of experience in corporate accounting and financial management. He has formerly served in Price Waterhouse Coopers (PWC), Hong Kong, the Hong Kong Jockey Club, Scotiabank (Canada), Swissair and other listed companies. Stephen has been providing training for directors and executives of listed companies and financial service corporations on listing rules, internal controls, risk management, corporate finance and tax planning, etc.
Stephen has extensive professional accounting and business experience at listed companies. He has passion to serve the professional accounting sector in Hong Kong and the community as a whole. He is Deputy President of the Association of Hong Kong Accountants, and was the Past President of the Canadian Certified General Accountants of Hong Kong.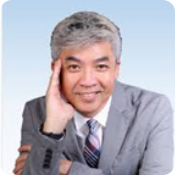 Doctor of Business Administration, City University of Hong Kong
Executive MBA, City University of Hong Kong
Dr. Li Chan Wing has extensive experiences in training and has been the Designated Trainer of many corporations and organizations. He has provided over 1000 training classes and consultancy service to various public companies, civil service departments, political parties, universities, international corporations, and professional institutes in Hong Kong, Macau, Taiwan, and Mainland China on "Li Chan Wing's Communication Formula- +x ÷", Dance with Media, Complaints Handling, Crisis Management, Team Building, Selling Skills, Presentation Skills, PR Profession, Public Speaking Skills, Stress Management etc. According to the clients' feedback, students who completed his training classes demonstrated notable results of enhanced effectiveness and performance excellence in various areas.
Dr. Li was one of the Top 30 trainers in the First National Competition of "I AM A GOOD TRAINER" held in Mainland China during 2014.
He also hosts programs for RTHK TV and RTHK radio on a regular basis and has published three books: "Communication Formula", "Communication Memory Skills" and "Communication Formula (Advanced Version)".
Prior to starting his training and consultancy business, he was a reporter, news editor, producer, principal anchor, and TV show host in ATV, TVB and the Next Magazine respectively.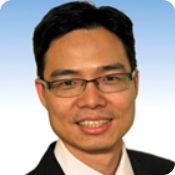 Doctor of Business Administration, City University of Hong Kong
Master of Business Administration, City University of Hong Kong
Master of Arts in Information Systems, City University of Hong Kong
Dr. Kelvin Wan is a professional trainer and coach. He has been providing live training and coaching to 8,000+ executives in the last 20 years coming from US, UK, Middle East, Asia Pacific regions and GBA on soft skills, methodologies and company strategies. Most of them possessed 15+ years of experience in project environment.
Recently in 2020 during the pandemic period, Dr. Wan organized a ground-breaking large-scale training over Zoom virtual platform. More than 3,500 working professionals attended with more than 3,000 CEU (Continuous Education Unit) issued. It busted the myth that soft-skill training could only be delivered in a physical room by adopting high-touch technologies, e.g. virtual break-out room, virtual white-board, and virtual collaboration tools, etc. He is nominated to the Government's Pandemic Innovation Award.
He is also a practitioner-scholar. His recent research paper about Soft Competence for executives has been accepted by a renowned US forum and published on major search engines.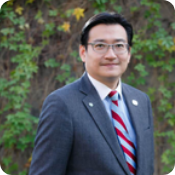 PhD in Energy & Environment, University of Cambridge, U.K.
Executive MBA, Thunderbird School of Global Management, Arizona State University, U.S.
Member, Working Group, Sustainability Charter, Hong Kong and Malmo, Sweden, Environment Bureau, HKSAR Government
Dr. William Yu is the Founder and Chief Executive Officer of World Green Organisation (WGO). Dr. Yu is an energy economist and climate professional by training and completed his PhD at the University of Cambridge. He also earned an Executive MBA degree from the Thunderbird School of Global Management, Arizona State University in the U.S. Additionally, Dr. Yu has gained valuable regional management experience by working at US multinationals, as well as a financial institution. Dr. Yu is currently the Adjunct Professor of the City University of Hong Kong, the Honorary Corporate Adjunct Professor of the Shanghai University, holding a research position with the Electrical and Electronic Engineering of the University of Hong Kong. His publications in international academic journals cover Public Policy, Energy Poverty, the Indoor Built Environment, Green Manufacturing, as well as the UN Green Business Guide.
Currently, Dr. Yu is the ESBN Task Force Member (Green Business; Digital Economy) of The Economic and Social Commission for Asia and the Pacific (ESCAP) Business Advisory Council (EBAC) of United Nations. In Hong Kong, he sits on the sub-committee on Food Reduction Good Practices in Institutions and Commercial and Industrial Establishments, Food Wise Hong Kong Campaign under the Environment Bureau, Hong Kong SAR Government. Dr. Yu is also a Steering Committee Member of FOOD-CO of the Social Innovation and Entrepreneurship Development Fund. He sits in the working group of Sustainability Charter, Hong Kong and Malmo, Sweden, and is a Faculty Member of The Hong Kong Green Building Council. Dr. Yu belongs to the Air Quality Objectives Review Working Group of HK Environmental Protection Department, and is a Member of the Appeal Board Panel, Town Planning and Sustainable Development Council, HK SAR Government.
Dr. Yu has served as Board of Director of Hong Kong Institute of Social Impact Analyst. He also serves as Deputy Chairman of Final Judging Panel of Smart Living Award and Head Assessor in Smart Healthcare Stream, The Hong Kong ICT Awards, HK SAR Government. Dr. Yu is the Chairman of the Judging Panel of BDO ESG Awards. He advises investment banks and public accounting firms on Sustainable Investing and ESG reporting, respectively. Dr. Yu is also appointed as an Independent Non-Executive Director of a publicly listed company. He was a host for environmental programmes on numerous TV and Radio Channels.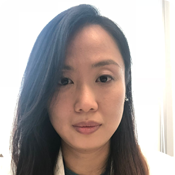 Executive MBA, City University of Hong Kong
The Postgraduate Certificate in Laws, The University of Hong Kong
Solicitor of the High Court (Hong Kong SAR)
Jenny Chow is a seasoned practitioner with more than 25 years of experience in securities law and compliance. She has formerly served as a member of the Hong Kong Securities and Futures Ordinance drafting team, a C-suite executive of one of the Mainland Chinese investment banks, as well as the Chief Compliance Officer on SDG Development with the United Nations Development Program of UNSIF (United Nations SDG Innovative Finance).
She is a also a Hong Kong-qualified solicitor with over 20 years of post-qualification experiences. Currently, she is the owner of various international and Hong Kong-based Fintech and Regtech companies. Her Fintech and RegTech related R&D projects have recently been recognized by Cyberport and HKTech300 of City University of Hong Kong and was granted the FinTech Impetus Awards 2022 (Basic Technology – Blockchain).
Jenny has been providing compliance training for professionals in the banking and financial services sector on regulatory compliance, ethics and code of conduct, AML and sanctions, regulatory trends, financial crime prevention, governance risks, as well as insights into various aspects of best compliance practices.
Jenny has a passion to serve the professional banking and financial services sector in Hong Kong and the community as a whole. She is the Chairperson of the RegTech Association of Hong Kong, and has been invited to become one of the speakers at a RegTech course she is developing for the youths of Hong Kong in partnership with the Cyberport and the Hong Kong Monetary Authority. She is also a trainer and the programme creator of some of the continuous professional development programmes for the Hong Kong Institute of Bankers (e.g. Certified Bankers). Recently, she has partnered with CityU SCOPE to teach their latest "Future Intelligence Ready Skills Training Program" to cultivate their undergraduate students.
Executive Program Development (EDP) Advisory Committee
Committee Convener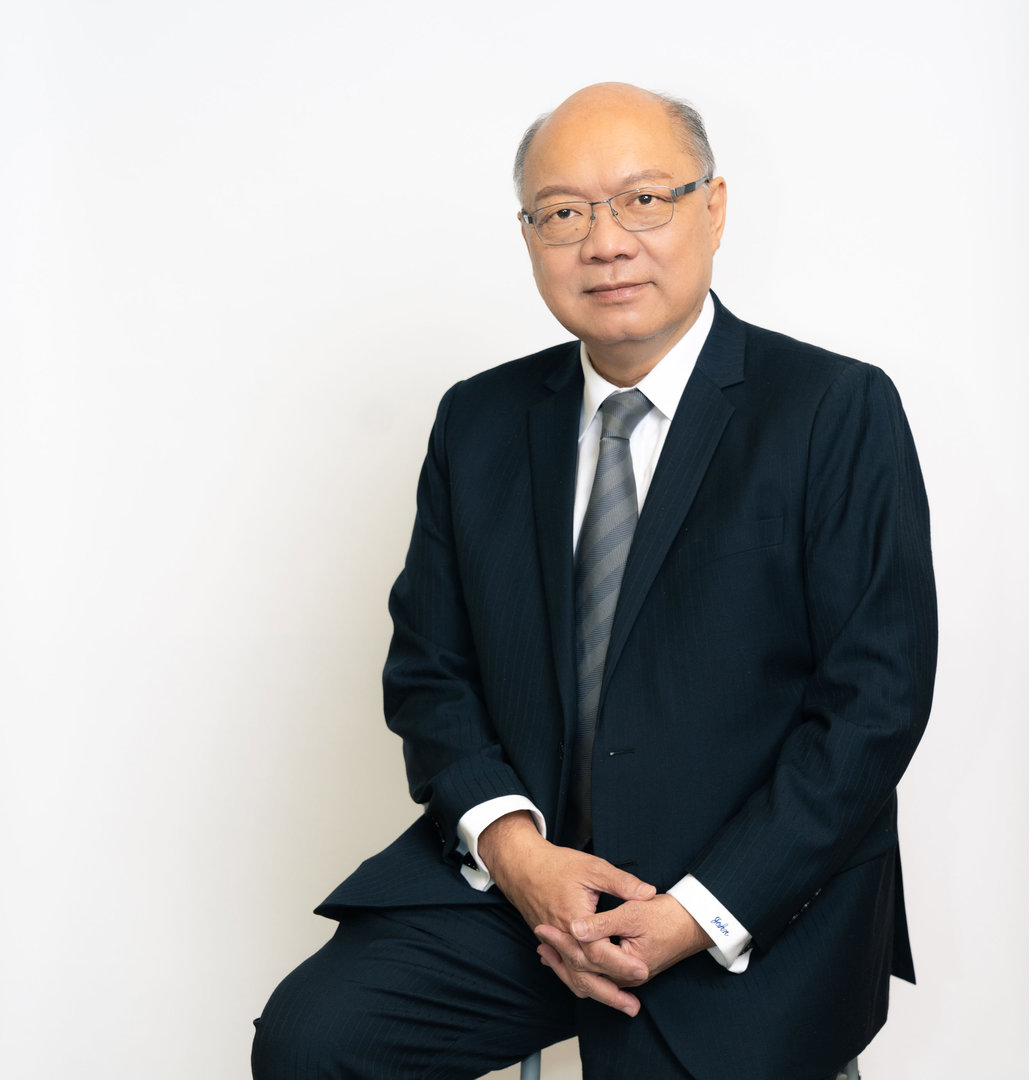 PhD (Industrial Engineering), University of Wisconsin-Madison
EdD, University of Bristol
MSc (Industrial Engineering), University of Wisconsin-Madison
MSc (Computer Science), Georgia Institute of Technology
BSc (Mathematics & Chemistry), University of Wisconsin, Stevens Point
Born in Guangzhou and grew up in Hong Kong, educated both locally and overseas in a versatile magnitude of different academic fields, and have had over 35 years of substantial and solid experiences in various sectors including tertiary education, multinational business conglomerates and the media, Dr. Leung's expertise covers IT and management consultancy, systems operations, service marketing, executive training, fund-raising, knowledge transfer, system re-engineering, academic planning, teaching and research, transformative learning, strategic planning and manpower management. In his research career, he has published over 80 international refereed journal and conference papers and 2 books written in Chinese and has provided consultation for more than 100 corporations.
Dr. Leung is currently the Director of the School of Continuous and Professional Education (SCOPE), City University of Hong Kong (CityU) overseeing a manpower size of more than 120. He is in charge of spearheading professional and executive training programmes, fostering collaborative ties with industrial and education partners; providing directions on student development and formulating policies on school administration, resources management and financial planning.
Prior to his appointment as Director of SCOPE with effect from July 2021, Dr. Leung has served as Director of the Executive MBA (EMBA) programme and Associate Professor of Marketing at CityU for more than 20 years. At the fund-raising front, during his directorship in EMBA, he had successfully mobilised EMBA alumni to establish the CityU EMBA Association Charity Trust. More than HKD20 million was raised and 6 lecture theatres had been named after the Trust. In terms of accreditation, the College of Business of CityU was granted triple accreditations including AACSB, EQUIS, and MBA Association during his directorship. Having had strong experience in course accreditation, Dr. Leung has also been the accreditation Chair and panel member of HKCAAVQ for years.
As an Associate Professor of the Department of Management Sciences between 1993-2000, a multi- million IT government fund was secured for establishing the IT Reengineering Centre in 1997-2000, benefitting many students and corporations in their learning endeavours at CityU. Recognising his contributions to teaching and student learning, he was nominated and awarded as the Winner of the 8th Teaching Excellence Award and the Winner of the Student Learning & Development Excellence Award as many as 5 times in his role as teaching faculty.
Before his employment at CityU, Dr. Leung was involved in an operation optimization project at American Express which resulted in multi-million cost savings and significantly enhanced operation efficiency. Throughout his career in the business sector, Dr. Leung was a seasoned consultant and veteran corporate trainer. His service clients included Fortune 500 MNCs and NGOs such as IBM, FedEx, HSBC, Standard Chartered Bank, Hang Seng Bank, Bank of China, Hong Kong Post, Hong Kong International Terminal (HIT), Sun Hung Kai Property Development, Red Cross (HK), SGS (International) Ltd and many more.
As a lifelong learner and educator, Dr. Leung has always been passionate about knowledge transfer and knowledge sharing. To share his insights with a wider audience, he has been enthusiastic in making use of different channels such as serving as the guest program host for Metro Information Radio, contributing business and marketing writing articles as the columnist in South China Morning Post, Sing Tao News, Recruit, Central, and China Entrepreneur Magazine in China, and introducing his ideas and insights on transformative learning via media channels such as RTHK and TVB.
Dr. Leung received his BSc (Mathematics and Chemistry) from the University of Wisconsin, Stevens Point, US, two Masters degrees, MSc (Information & Computer Science) from Georgia Institute of Technology, US, and MSc (Industrial Engineering), University of Wisconsin-Madison, US; two doctorate degrees, Ph.D. (Industrial Engineering), University of Wisconsin-Madison, US and recently in 2019, EdD awarded by University of Bristol, UK.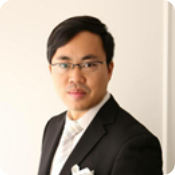 PhD in Philosophy
DBA in Financial Management
Bachelor of Laws
Chartered Wealth Manager
Dr. Lee is a blockchain industry analyst, organizer of Ethereum South and Southeast Asia, and founder of the Blockchain Industry Analyst Association. He holds a PhD in philosophy from Shanghai University of Finance and Economics and a Doctor degree in financial management from European University, digital transformation qualification at Cambridge University in the UK, Bachelor of Laws and Chartered Wealth Manager.
He had written researches on the "contemporary economy" and "China's strategic emerging industries" and published a number of papers. He was appointed Lecturer on Advanced Blockchain training course to the CEIBS Business Review and China Europe International Business School and the Guest Lecturer of the Peking University Shenzhen Research Institute SME Growth Index.
In 2018, Dr. Lee led the panel of experts for the Ministry of Human Resources and Social Security of the People's Republic of China and wrote the syllabus and content of China's continuing engineering education blockchain technology application management post curriculum. His experience including the regional manager of the insurance group, the founder of the family office & family fund, the hotel, real estate development investor, and the founder of the Fintech & Medical System Technology company. He also served as a special guest of Radio Television Hong Kong, One TV and Guangdong Southern Television.
Dr. Lee established Asia's first digital transformation professional service (Digital BuilRise) in 2019 to make various new technology financial projects fully process compliance. He is currently the Director of Digital Economy and Transformation of listed company, and his team provides digital transformation solutions for listed companies in Asia.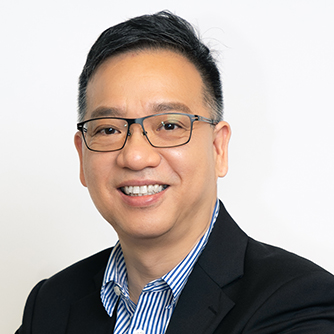 Ph.D. (Land Economy), University of Aberdeen, Scotland
Msoc.sc (Urban Studies), University of Hong Kong
BSc (Social Administration and Policy), University of Ulster
Dip (Transport Management), SPACE, University of Hong Kong
Dip (Facilities Management), University of New England, Australia
Dip (HE) (Professional Housing Studies), Sheffield Hallam University, England
Dr. Ng is Lecturer at the School of Continuing and Professional Education (SCOPE), City University of Hong Kong (CityU). He received extensive training in Public Administration with particular interest in Urban Policy, Housing Management and Transport and Logistics Policy. Some of his writings and articles are found in different local and international publications.
He is currently a member of the Hong Kong Housing Society and serve as a member of Supervisory Board and Audit Committee. Dr. Ng is the Vice-President of the Chartered Institute of Logistics and Transport Hong Kong (CILTHK) and a Member of the Transport and Logistics Training Board of the Vocational Training Council (VTC). He is also a Chartered Member of the Chartered Institute of Housing (CIHCM), and Fellow Member of the Chartered Institute of Logistics and Transport (FCILT). He is now serving as Advisor of the Transition Housing Program of the TY Caring Foundation.
Dr. Ng also served as a member of the Programme Validation Panel of the Chartered Institute of Housing (Asian Pacific Branch). He was Non-Executive Director of the Urban Renewal Authority (URA) and Chairman of the Yau Tsim Mong District Advisory Committee, and Member of the Planning Study Working Group of Kwai Tsing District Council.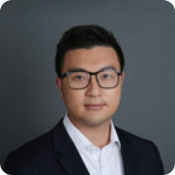 Certified Data Scientist (CDS)
Chartered Financial Analyst (CFA)
Master of Business Administration (Finance), Chinese University of Hong Kong
Jeffrey is currently working with McKinsey & Co. He has 16 years' professional experience as a data scientist and built 2 data analytics teams. During 2008-2010, as consultant, he built the credit risk and capital capabilities for 3 commercial banks in China.
Before joining McKinsey, he was the founding management team of a virtual bank responsible for its Fintech business. Outside of work, he has authored a book that covers the future state of banking using AI, covering commercial, corporate, investment and retail banking for bankers and IT professionals. He received Master of Business Administration (major in Finance) from Chinese University of Hong Kong. He is a Chartered Financial Analyst (CFA) and Certified Data Scientist (CDS). He is passionate about FinTech education, and is currently the regular columnist at eFinancialCareers.com as well as the contributor on FinTech talent studies for Hong Kong.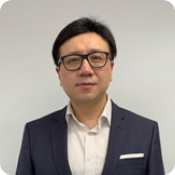 PhD in Applied Physics, Cornell University
MSc in Applied Physics, Cornell University
BSc in Physics and Mathematics, University of Wisconsin-Madison
Chartered Financial Analyst (CFA)
Dr. Wong is the co-founder and Chief Operating Officer of Artificial Intelligence Hong Kong Limited, which is dedicated to promote the application of AI in the financial industry. AIHK has built a community of more than 160 machine learning experts in Asia and has run educational events with major financial companies including Bloomberg, BNP Paribas and UBS.
He is the Data Scientist at AI InnoBio Limited, a start-up working on a 1 second Cov-19 detection solution using spectroscopy and machine learning. AI InnoBio intends to develop an inexpensive and reliable alternative to the traditional detection method RT-PCR tests. AI InnoBio is working with partners in 8 APAC countries to validate the technology.
Dr. Wong is also the Project Director of ACH Worldwide, a corporate advisory firm based in Hong Kong. ACH helps start-ups raise funds, build business connections and refine business plan. Since 2006, he is the Director of Financial Markets at Kaplan Financial, teaching public and in-house courses on financial subjects including CFA, FRM and valuation. From 2010 to 2017 he was the Chief Operating Officer of a hedge fund company in Hong Kong.
Dr. Wong received his MSc and PhD degrees in Applied Physics from Cornell University. He received his BSc degree in Physics and Mathematics at the University of Wisconsin-Madison.