Professional Diploma in Occupational Safety and Health
Professional Diploma in Occupational Safety and Health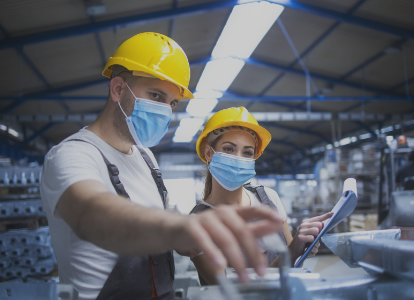 Professional Diploma in Occupational Safety and Health
Programme Code :

213-40311

Commencement Date :

Dec 2021

Application Deadline :

22 October 2021

Programme fee :

HK$25,300

Email :

osh@scope.edu
H
H
H
Occupational safety and health is concerned with the prevention or control of risks to life, as well as the well being of humans and the physical assets that arise from work. The concern on occupational safety and health is not just confined to designated industries that are more hazardous such as construction sites, ship yards and container terminals whereby there are compulsory requirement of employing a full time safety officer and safety supervisor. With the introduction of the Occupational Safety and Health Ordinance by the HKSAR government, the coverage extends to provide for the safety and health protection in the workplaces, both industrial and non-industrial.
Since 1993, the School of Continuing and Professional Education and the Occupational Safety and Health Council have collaborated to offer courses in occupational safety and health. There are more than 1,500 students graduated from this collaborative project with more than 30 cohorts. To enhance and update the programme content, new elements are added into the programme.
The PDOSH programme has been approved by Institution of Occupational Safety and Health (IOSH) as an accredited academic qualification for Graduate Membership (Grad IOSH).
Qualifications Framework 
This programme is recognized under the Qualifications Framework.
QF Level: Level 4
QR Registration No.: 13/000196/L4
Validity Period: On-going since 18 April 2013
HKQR website: http://www.hkqr.gov.hk
Relevant Programmes