Diploma in International Degree Foundation
國際學位基礎教育文憑課程
Basic Information

Recognized at QF level 4
已獲評審為資歷架構第四級

資歷架構級別 QF Level : 4
資歷名冊登記號碼 QR Registration No : 21/000114/L4
登記有效期 Registration Validity Period : 2021年8月1日起持續有效 On-going since 1 Aug 2021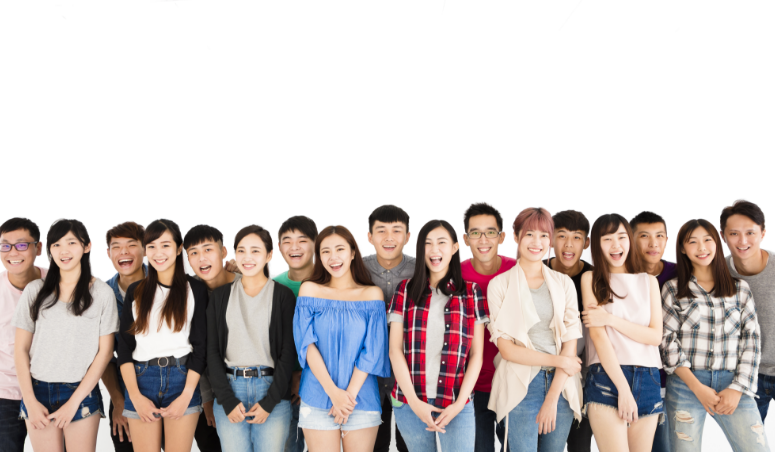 An Alternative Entrance Route 另一入學途徑
Who will need to go through this route?
這入學途徑為哪些同學而設?
Diploma in international Foundation Programme offers an alternative route for students attaining 5 HKDSE subjects at Level 2 (Including English, HKDSE Chinese is not a mandatory requirement) to be admitted to the UK Bachelor's Honour Degree Programmes.
於香港中學文憑考試取得5科第二級成績(包括英文科,中國語文科不是必須要求)的同學,可先修讀國際學位基礎教育文憑課程,以取得英國大學榮譽學士課程入學資格。#
What is the duration and content of this Foundation Programme?
基礎課程期多久及包含哪些教學内容?
Diploma in international Foundation Programme is an intensive programme spanning from mid-August 2023 to the end of January 2024. With the special curriculum design, students can still complete their degree study in 3 years, and may graduate in early August of 2026.
This programme aims at strengthening students' English Language competence, and developing their ability to undertake study at university level. There are preparatory modules to equip students to take up study in their chosen degree programmes.
國際學位基礎教育文憑課程采取密集式教學,於2023年8月中旬開學,至2024年1月底完結。由於課程設計靈活巧妙,學生仍可在三年完成整個學位課程,於2026年8月初畢業,取得英國大學榮譽學士學位。 課程集中培訓學生的英語水平及學習能力,並教授所選學位課程必須的基礎學識知識, 使能順利銜接大學可成地學習要求。
Programme Structure 課程結構
English Modules 英語科目
Foundation English

English Reading and Writing

English Listening and Speaking
Learning Skill Modules 學習技巧科目
Personal Development and Learning Skills

Academic Writing Skills
Preparatory Programme-Related Modules (Based on Students' Chosen Degree)
專修課程基礎科目 (根據學生所選之學位課程)
Business and Management 商業及管理
Foundation in Business Studies

Quantitative Methods
Applied Social Science 應用社會科學
Foundation in Social Studies

Culture and Society
Information Technology for Business 商業資訊科技
Foundation in Information Systems

Quantitative Methods
General Information 基本信息
Basic Information

| | |
| --- | --- |
| Tuition Fee 學費 | HK$33,600 |
| Commencement 開課日期 | Mid-August 2023 2023年8月中 |
Government Financial Assistance 學費資助
Non-means Tested Loan Scheme 政府免入息審查貸款計劃
Eligible students can apply for the Non-means tested Loan Scheme (NLS) administered by the Student Finance Office (SFO) of Hong Kong SAR Government. The loan borrowed plus the accumulated interests will be payable within the specified period upon completion of the programme. For details, please visit the government's website: https://www.wfsfaa.gov.hk/sfo/en/index.htm
學生可申請政府學生資助處「免入息審查貸款計劃」。借款人必須於畢業後指定時間內,向香港特別行政區政府償還貸款及所累積的利息。詳情請瀏覽 https://www.wfsfaa.gov.hk/sfo/en/index.htm