BA and BA (Hons) Marketing Management, Edinburgh Napier University
BA/BA (Hons) Marketing Management, Edinburgh Napier University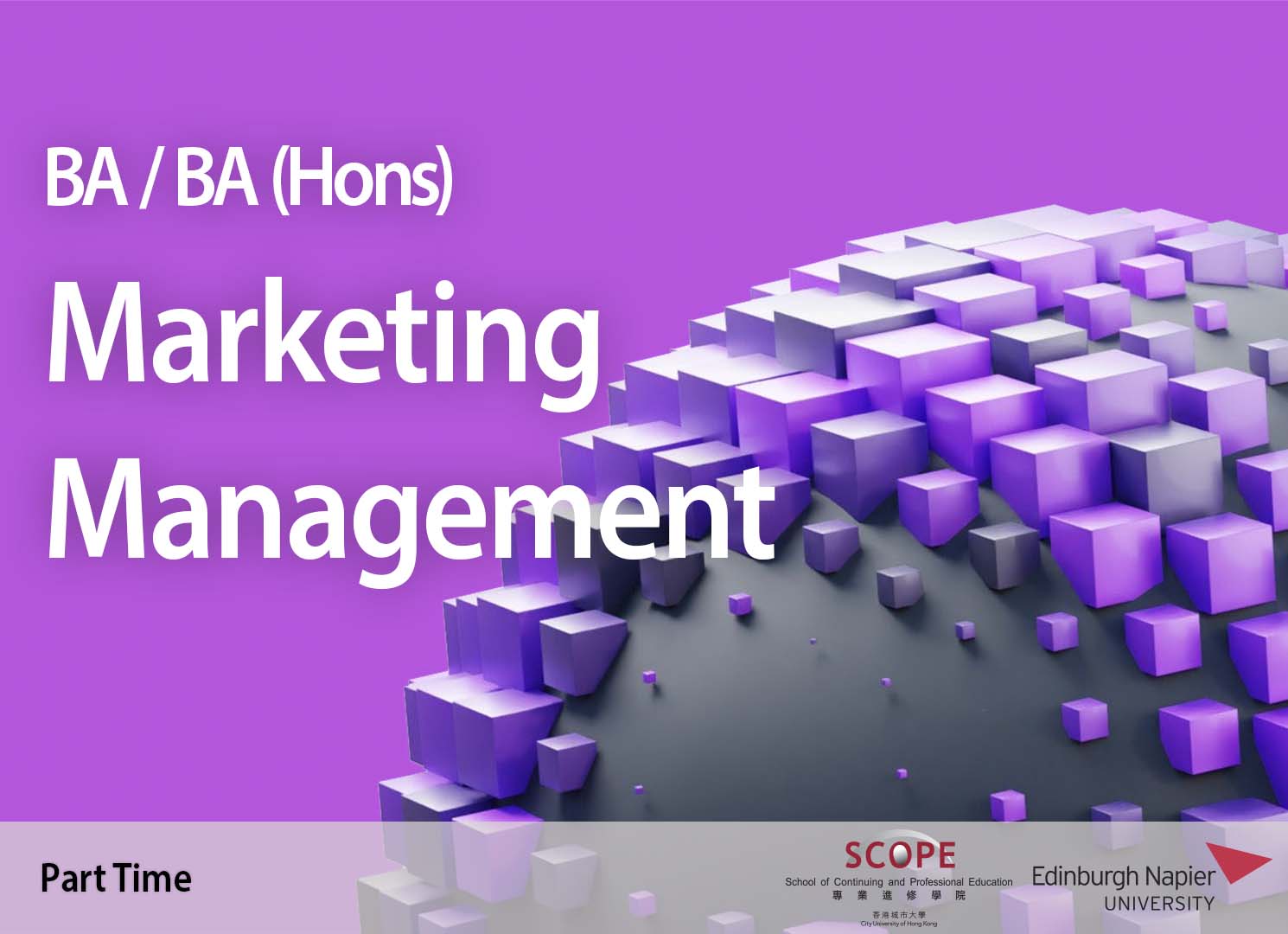 BA and BA (Hons) Marketing Management, Edinburgh Napier University
ENU March 2019 Graduation - Valedictorian speech
Special Features 特色總覽
Up-To-Date Curriculum
This is a specialized business programme which covers a comprehensive range of marketing management areas. It includes challenging modules such as Digital Marketing Analytics, Direct and Digital Marketing, Brand Management, International Marketing, and Marketing Management in Practice in order to equip students with modem Marketing knowledge
Real-life Marketing Experience
Live Project: In this optional module, a student team is briefed by a Hong Kong organization on a real marketing task or marketing problem. They evaluate the problem, design a marketing plan to solve it and present their solution in a detailed report and in a presentation to the organization and their tutor. This gives them experience of real-life marketing.
Overseas Study Opportunity
Students in this programme will have a valuable opportunity to study on the UK campus of Edinburgh Napier University for a whole trimester. Bursaries may be available for eligible students.
Two Exits
Upon any unexpected risks ahead of us, students are allowed to opt to graduate with the ordinary bachelor's degree with 12-month duration or to complete with the Honours degree with 20-month duration. Both degrees are equivalent at the HKQF level 5. The flexibility is particularly important for our part-time students enrolling in this programme as they may encounter from time to time different needs for their job commitment.
HKCAAVQ Accreditation
This programme is:
accredited by the Hong Kong Council for Accreditation of Academic and Vocational Qualifications (HKCAAVQ) to reach HKQF Level5;
equivalent to the standing of bachelor's degrees offered by local universities in Hong Kong; and
recognised by the Hong Kong Government for employment purposes within the Civil Service.
Programme Highlights
Unlock New Skills, Create a Professional Pathway 解鎖新技能 開拓專業路 (Recruit Magazine_230421)