BA (Hons) Business Management, De Montfort University
BA (Hons) Business Management, De Montfort University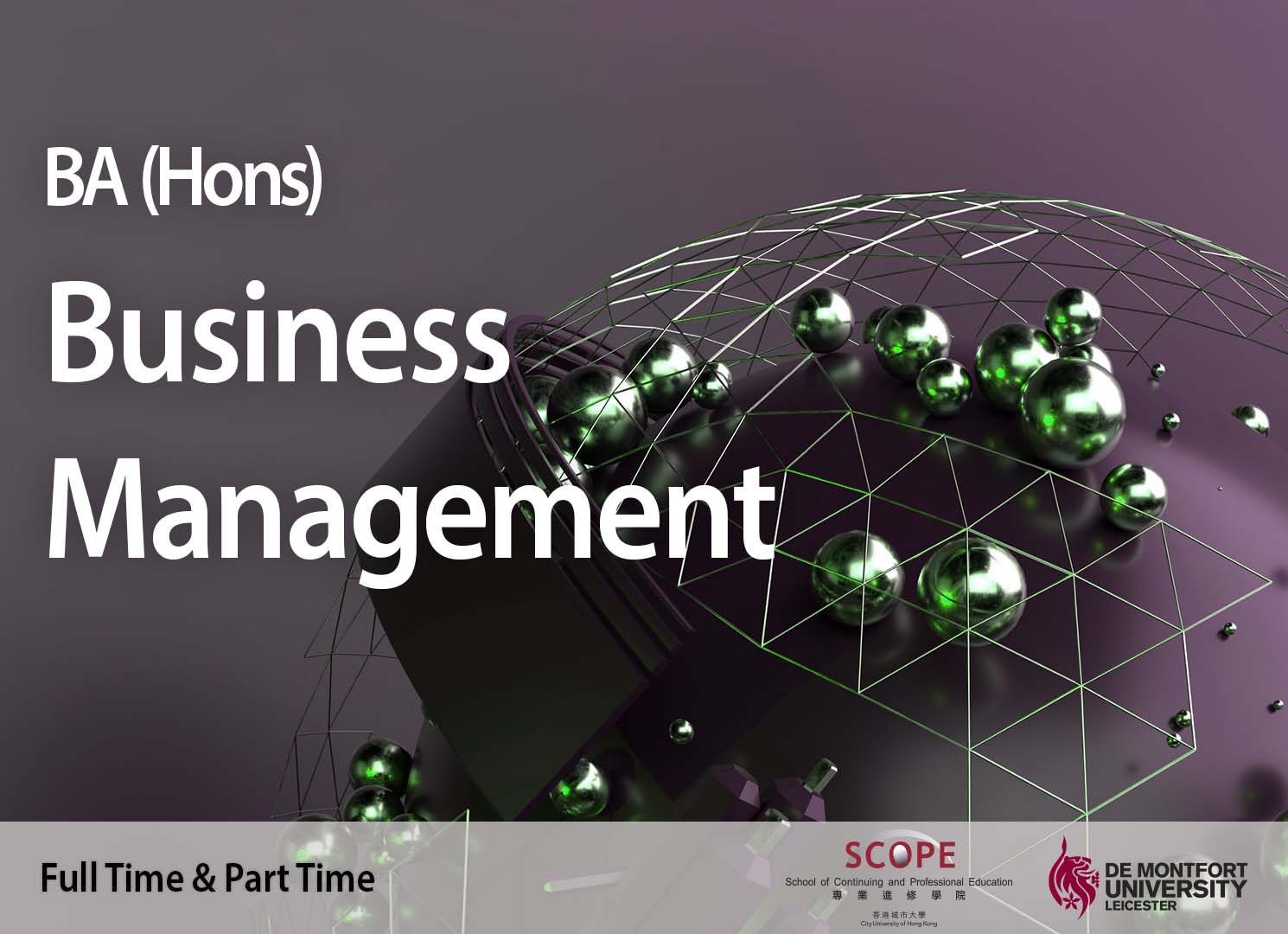 Career Prospect and Further Study Opportunities 就業及進升機會
1. Career Prospect
The BA (Hons) Business and Management (BABM) programme is designed to provide students with a wide knowledge and critical understanding of the broad range of areas of business and management and the detailed relationships between these areas, their application and their importance in an integrated framework. It is a versatile degree program pathway that prepares graduates for a wide variety of industries and work in the field of marketing, human resources management and business management. Some examples are listed below.
Industries
Banking
Finance
Trading
Logistics
Manufacturing
Healthcare
Education
Hotel
Airlines
Non-profit organizations
Government departments
Positions
Marketing Officer
Human Resources Officer
Customer Relationship Officer
Public Relation Executive
Marketing Executive
Merchandizing Officer
Management Trainee
Market Research Analyst
Executive Assistant/Officer
Event Planner
Business Analyst
2. Further Study Opportunities
After graduation, students are eligible to pursue Master's degree in both local and overseas universities. Some of our graduates have been successfully accepted by Master of Business Administrations, City University of Hong Kong and other business-related Master programmes in U.K.
Success stories of our graduates can be viewed at http://www.cityu.edu.hk/ce/babm/sharing