BA (Hons) Public Administration and Management, De Montfort University
BA (Hons) Public Administration and Management

Mobile Banner Image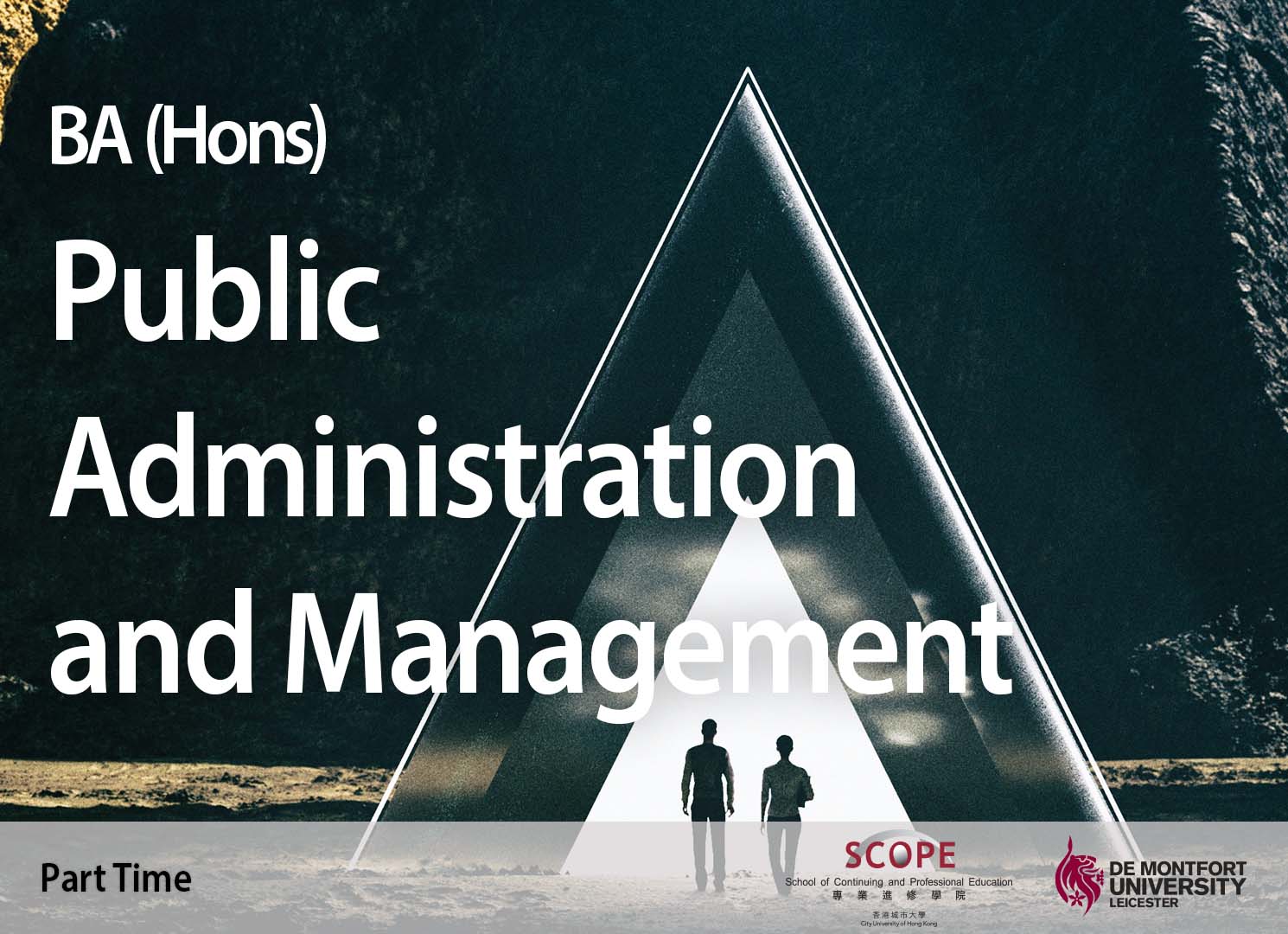 H
H
H
BAPAM Information Seminar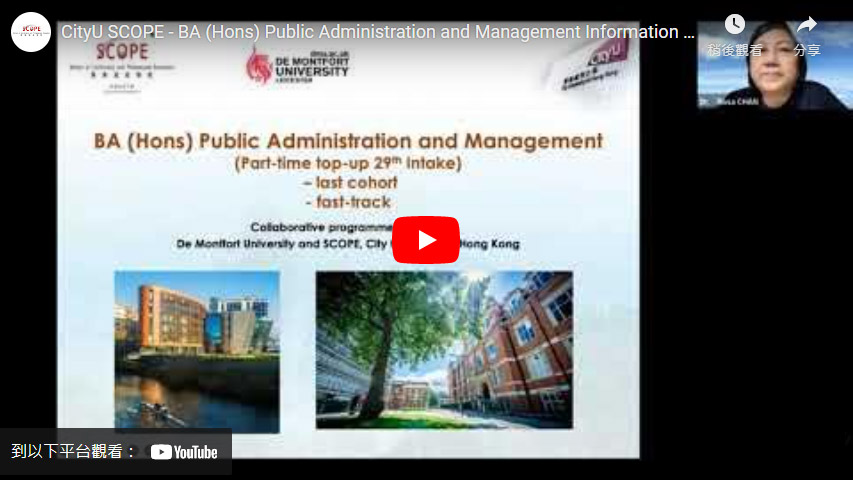 STOP PRESS
 –

APPLICATIONS CALLING FOR THE

LAST INTAKE for BAPAM part-time top-up
BAPAM will be admitting the last intake for part-time top-up in 2023-24 in the form of a one-off fast track mode. All programme specifications remain the same with the existing programme under this fast-track mode:-
Programme objectives and learning outcomes

Programme content

Housing Specialisation

Admission requirements and selection

Teaching, learning and assessment

Student support services
The only difference – faster in completion
The only difference is that the duration of the programme under this fast-track mode will be shortened by one semester – the programme will start in July 2023 and be completed by December 2024.
About the Programme
The BA (Hons) Public Administration and Management (BAPAM) is the longest thriving non-local programme in public administration in Hong Kong. Offered since 1995, the programme offers a broad education for sub-degree holders who wish to pursue a career in public sector, politics or have frequent interactions with these sectors. Since 2014, a Housing Specialisation leading to the chartered membership of the Chartered Institute of Housing (CIH) has been introduced, enabling sub-degree holders with appropriate background in housing to gain a professional qualification.
Introduction of De Montfort University
De Montfort University Leicester (DMU) is a dynamic and inclusive 21st-century university, one with a proudly global outlook and history that can be traced back 150 years. Today, DMU continues to build a strong reputation, founded on proven academic excellence, a clear focus on graduate careers, and on international impact and collaboration.
DMU achieved the highest, Gold-level award in the Teaching Excellence Framework, the only UK Government-endorsed measure of teaching quality in higher education. DMU was placed in the top 20 UK universities for Graduate Prospects in the respected Sunday Times Good University Guide 2020.
DMU is in the top 10% of institutions overall recognised by the Times Higher Education's 2020 Impact Ranking league table for our work on the United Nations' Strategic Development Goals. DMU is ranked in the top 50 universities in the world for sustainability in the Times Higher Education rankings.
Teaching Excellence
To date, DMU has received 18 National Teaching Fellow awards, and higher education's most prestigious teaching awards. In additional, DMU was named in the top three for teaching excellence in a preliminary study of teaching quality by the Times Higher Education magazine 2017. These accolades demonstrate the outstanding academic commitment and quality of teaching offered here at DMU. Students benefit from a supportive environment, contemporary facilities and the opportunity to gain real-life work experience. Our valuable links with the industry equip our graduates with the skills and experiences desired by modern employers. 
BA (Hons) Public Administration and Management is an exempted course under the Non-local Higher and Professional Education (Regulation) Ordinance (reference number 450284). It is a matter of discretion for individual employers to recognise any qualification to which this programme may lead.

This programme is recognized under the Qualifications Framework.
QF Level: 5
QR Registration Number: 14/002876/L5
Validity Period : 01/06/2014 To 31/07/2026