BA (Hons) Public Administration and Management, De Montfort University
BA (Hons) Public Administration and Management, De Montfort University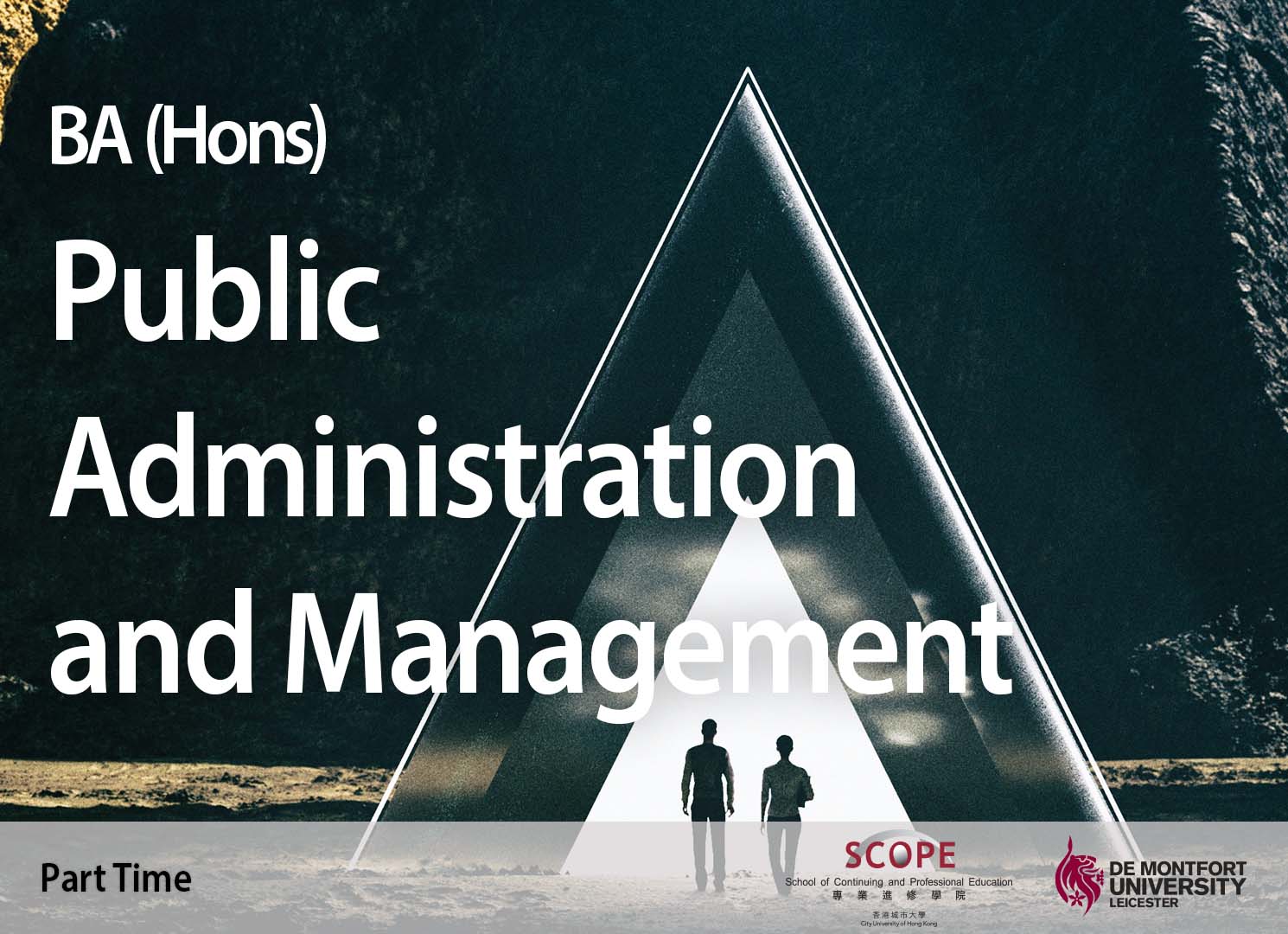 Graduates' Sharing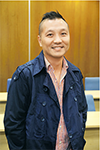 Cheng Lit Hung
Awarded the Best Dissertation
"I have chosen the programme as it has a long history and trained numerous political talents. The programme equipped me with comprehensive public administration knowledge, even topics related to environmental protection and China studies. I particularly enjoyed the dissertation module. I could study a topic that appeals to my own interest, and conduct research on the most discussed current issues."
---

Wong Tsz Yeung
Awarded the Best Overall Performance
"As a law-enforcer, I am interested in learning about the legislative process. The modules of the programme, such as Public Policy Making, are very practical for such purpose. The lecturers would also use a lot of current issues for illustration, which helped us understand complicated concepts. My exposure in public administration has been improved, which brings me career advancement opportunities."
---

TONG Wai Kwan, Desmond
"I was inspired by the many discussions with teachers and classmates. Apart from gaining public administration knowledge, my communication skill has greatly improved."
---

YAM Yuen Kwan, Jess
Awarded the Best Overall Performance
"The programme covers a broad area of contents from public policy, public sector management, politics to managing the environment, which is beneficial to my current job and career advancement."
---

TSUI Hoi Chi, Davy
Awarded the Best Overall Performance (Housing Specialisation)
"Both the lecturers and tutors, especially Dr. James Sung and Dr. Isaac Ng are very experienced and professional. Their guidance enabled me to develop a critical mindset as well as to build up my own strategies to face different situations in my work position. The programme has also encouraged us to learn actively so as to build up our own learning style and develop brighter prospects for our future. After completion of the programme, I have been promoted to Area Manager in my working organization."
---

PANG Siu Chun, Evita
Awarded the Best Overall Performance DMU Scholarship Recipient
"The professional and highly committed teaching staff of the programme have widen my horizon in public administration and management. With the comprehensive academic knowledge gained from the programme, I am able to deal with my daily work in a more effective and efficient manner, which is beneficial to my career advancement."
---

LEUNG Ching Yiu, Victor
Awarded the Best Overall Performance DMU Scholarship Recipient
"The programme provides me with knowledge of public sector management and equips me with skills in critical thinking and analysis which are very practical. We were always encouraged to speak up in tutorials and participate in group discussion, and therefore our communication and inter-personal skills had been greatly enhanced. Studying in this course is definitely a great learning experience."
---

CHAN Ka Wai, Bernice
DMU Scholarship Recipient
"The classes were taught by experienced lecturers who were always enthusiastic and provided quality teaching which enriched my knowledge public administration. They were always helpful, supportive, and willing to share their experience and discuss with us all the time. The learning atmosphere in class is obvious good. I was most impressed by the module "Experiential Workshops". Via the experiential exercise, role play, as well as the group discussions and presentations, our communication skills, leadership and problem-solving skills have been greatly enhanced."
---